Step 1: Decide to give a gift
Reasons for gift-giving are endless – Christmas, birthdays, work anniversaries, Chinese New Year, retirements, achieving a business goal, developing a new venture, signing a new contract, or just because.
Step 2: Choose your gift
Browse Recognise & Reward's Shop to find an array of gifts in a wide range of categories. All of our gifts are from well-known premium brands and are competitively-priced, which means you can trust that we don't skimp on quality.  If however, you are unsure what specific gift would be best for the recipient, then we can help you out with a gift voucher that lets the person choose what they would like.
Step 3: Place your order
First you need to register so you have your own unique login which when you return to the site, you can see previous orders and items you have selected.  Add the gifts you want to your cart and head to checkout. Here you can write personalised messages to go with each gift, and choose your delivery location.
Step 4: Receive an order confirmation
Once you've placed your order, you'll receive an order confirmation which confirms that we have received your product and that your product is in stock.
Step 5: Make payment
Payment can be made by credit card online via an ASB-hosted payment site or Paypal (either using a Paypal account or a standard credit card). Direct debits via internet banking are also available. In both cases we will supply you with an invoice which includes our bank account details. All products and freight must be paid for in full before your orders will be processed and dispatched.
Step 6: Wait for the delivery of your gift
You can either get all gifts delivered to you so you can present them yourself, or have them delivered straight to the recipient's door. Orders are usually dispatched within 1-2 days of order confirmation. We will contact you if there are any delays. Read more about our delivery process here.
Step 7: Follow-up
Recognise & Reward understands that gifting isn't just a one-off act. Prioritising and regularly saying 'thank you' to your clients and staff can create long-lasting business relationships. Our team can work with you to create a gifting programme for your staff and clients over the course of the year.
Get started
Keen to get giving?  Contact us today and we can get your gifts underway.
Call

0800 REWARD (739 273)
---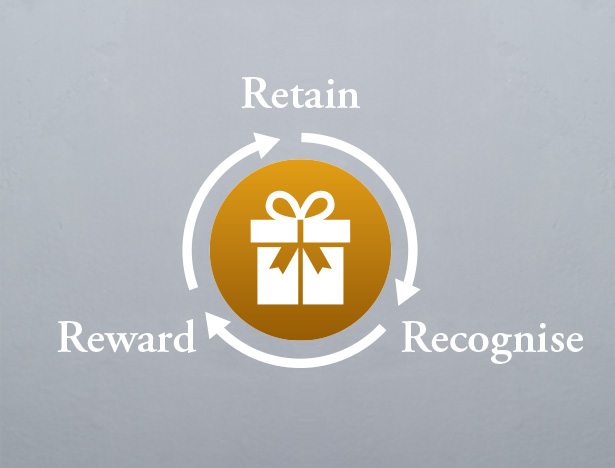 Recognise & Reward: teaching businesses all over New Zealand the power of giving and receiving