What payment options do I have?
Once you've placed your order, you'll receive an order confirmation which confirms that we have received your product and that your product is in stock.
Payment can be made by credit card online via an ASB-hosted payment site or Paypal (either using a Paypal account or a standard credit card). Direct debits via internet banking are also available.
In both cases we will supply you with an invoice.
All products and freight must be paid for in full before your orders will be processed and dispatched.
Read more about our delivery process here.
How secure are online orders and payments?
We use the latest security and technology to ensure any information you provide is unable to be intercepted and read by any third party.
For added security, all credit card transactions are directed to either an ASB-hosted payment site or Paypal where the transaction will be undertaken and finalised before you are redirected back to the Recognise & Reward website to complete your order.
Can payment be made any other way?
If credit card or internet banking transactions don't work for you, please contact us to discuss other options.
What delivery options do I have?
Firstly, decide if you'd like your gift delivered to you or to the recipient directly.
Recognise & Reward partners with CourierPost to guarantee prompt delivery of gifts in the same condition as when they were first dispatched. All deliveries require signatures for added security.
Orders are usually dispatched within 3-5 days of order confirmation. We will contact you if there are any delays.
Economy courier freight is the standard default shipping option. Please allow 2-3 days nationwide to cities and towns from the date of payment.
For more urgent deliveries we offer an overnight services to cities and towns. All urgent orders must be placed before 2pm; please select Overnight Freight when placing your order. Unfortunately we are unable to offer this service to rural areas.
We do deliver to rural areas; please allow an extra day for your parcel to be delivered.
Please check your delivery address on New Zealand Post's address finder if you are unsure what your post code is.
Please note: all products and freight must be paid for in full before your orders will be processed and dispatched.
Can I include a personal message with my gift?
If you wish to send your gift directly to a recipient, we encourage you to include a personalised message; do this when you place your order. If you wish to deliver the gift yourself, you can also purchase cards from us.
Can I place multiple orders with different messages, to be shipped to different address?
When you proceed to checkout you will have the option of adding one message for all gifts or a specific message per gift/recipient. This is at the Shipping Method stage.
How will I know my order has been processed?
Shortly after your order has been placed, you will receive a confirmation email of all your order details. You can also access your Recognise & Reward account online to see all your purchases and to download invoices.
Can I specify when a gift is to be delivered?
Yes.  Please enter specific delivery details in the special instructions box. Depending on where and when you wish the gift to be delivered, we will look to make arrangements to make this happen. If we are unable to meet your request, we will contact you with another solution.
What happens if the recipient is not at the delivery address when delivery is made?
Our courier will attempt delivery and leave a calling card advising of non-delivery. Delivery will be attempted the following day. If there are further difficulties or delays, we will contact you.
Are the freight costs reduced if I order multiple products to be shipped to one address?
Our shipping rates are based on either weight or volume (which ever is the larger) and then your address (which uses your area code). Shipping will be calculated on what products you are ordering.  It is therefore likely that the freight cost per item will reduce the more your order, however the amount by which it reduces will depend on the products ordered.
What is Recognise & Reward's Quality Promise & Terms of Supply?
All items are subject to availability and we reserve the right to discontinue lines if a product is sold out, or for any other reason. Should a product not be available for supply, we will contact you to discuss other options. Please confirm product availability with us before presenting Recognise & Reward product in marketing programmes or rewards incentives.
Get started
Keen to get giving?  Contact us and we can get your gifts underway.
Call

0800 REWARD (739 273)
---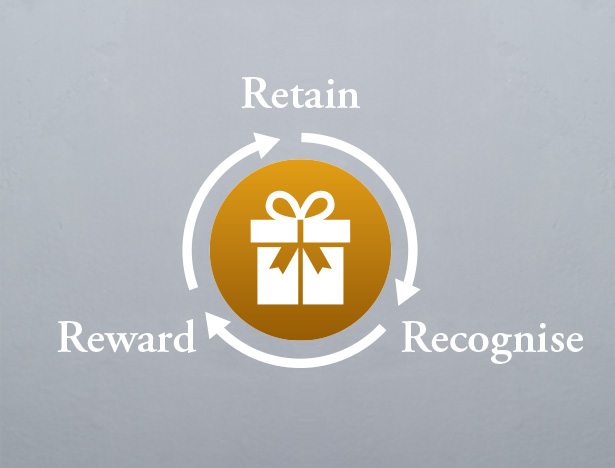 Recognise & Reward: teaching businesses all over New Zealand the power of giving and receiving